7.8.21 | 10:00am - 12:30pm
$175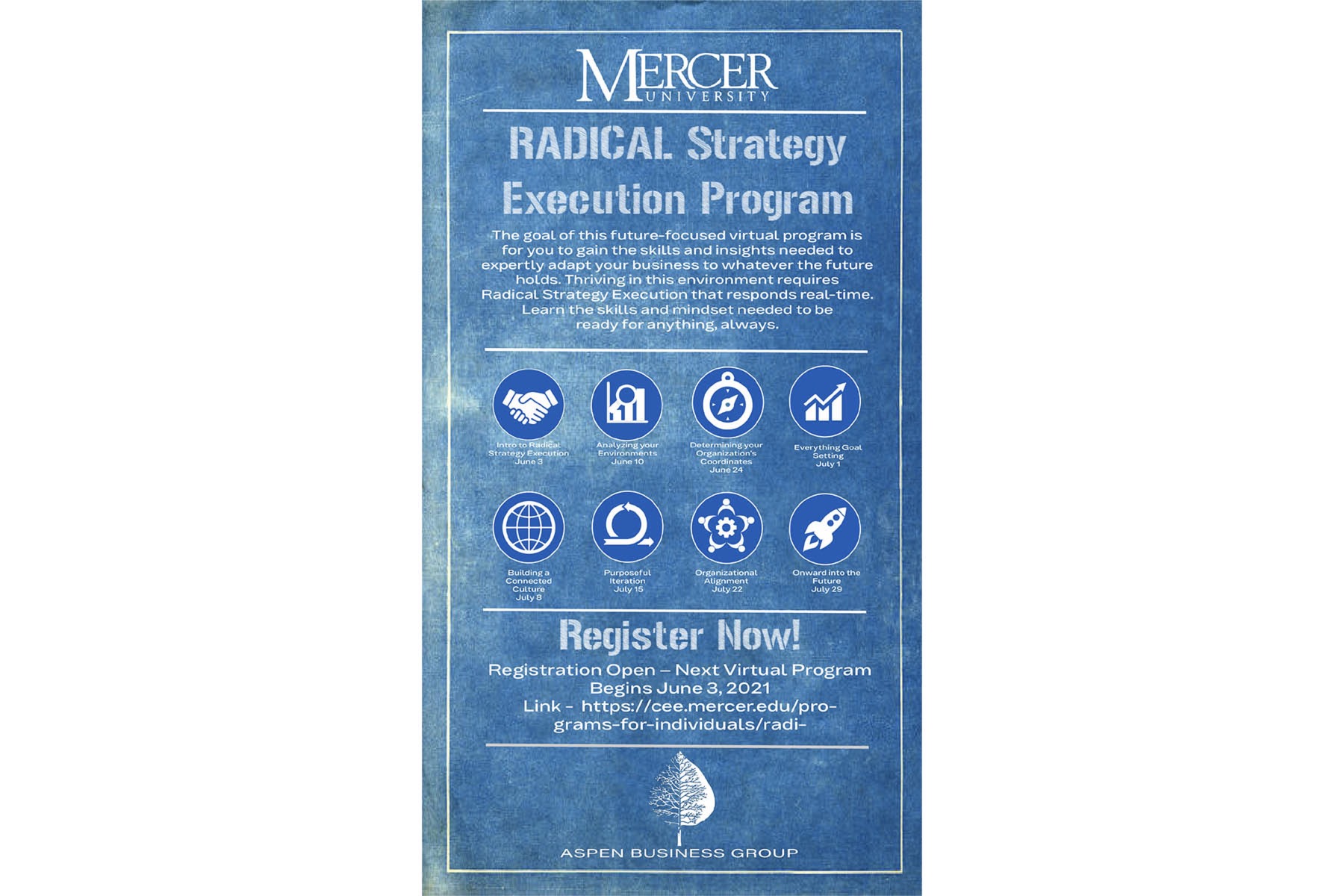 Thriving in today's fast-paced, dynamic business environment requires real-time strategy execution. Mercer's RADICAL Strategy Execution program provides the skills and insights needed to expertly adapt teams, businesses, and organizations to whatever the future holds. Learn to think beyond annual strategic planning and use action-based methodologies to enact strategies. Identify leverage points and discover how to pivot in ways that will create a competitive edge.
Cultivate results through the core characteristics of RADICAL Strategy Execution:
R: Rapid action creates strategic advantages.
A: Agile flexibility adapts to the ever-changing environment.
D: Decisive leadership spurs aligned, organization-wide action.
I: Innovative iteration continually pivots towards success.
C: Connected cultures intrinsically motivate and share ownership.
A: Accountability-based trust fuels team engagement.
L: Learning organizations transform into the future.
Session 5 – Building a Connected Culture – Thursday July 8, 2021
Build the skills you need to lead into the future by developing high-performing teams that are passionately engaged, intrinsically motivated, and empowered to act. Learning organizations require connected cultures, and accountability-based trust is the glue that holds that execution-driven culture together. Decisive leadership is needed for that kind of a culture to work, and ultimately this culture is going to be what allows for rapid action, agile flexibility, and innovative iteration.
Details
Date:

July 8

Time:

10:00 am - 12:30 pm

Cost:

$175

Event Category:

Website:
Venue
Organizer
Phone:

678-547-6405

Email:

wolfe_jj@mercer.edu
Other
Schools & Colleges

School of Business

Locations

Other