10.26.21 | 6:00pm - 7:00pm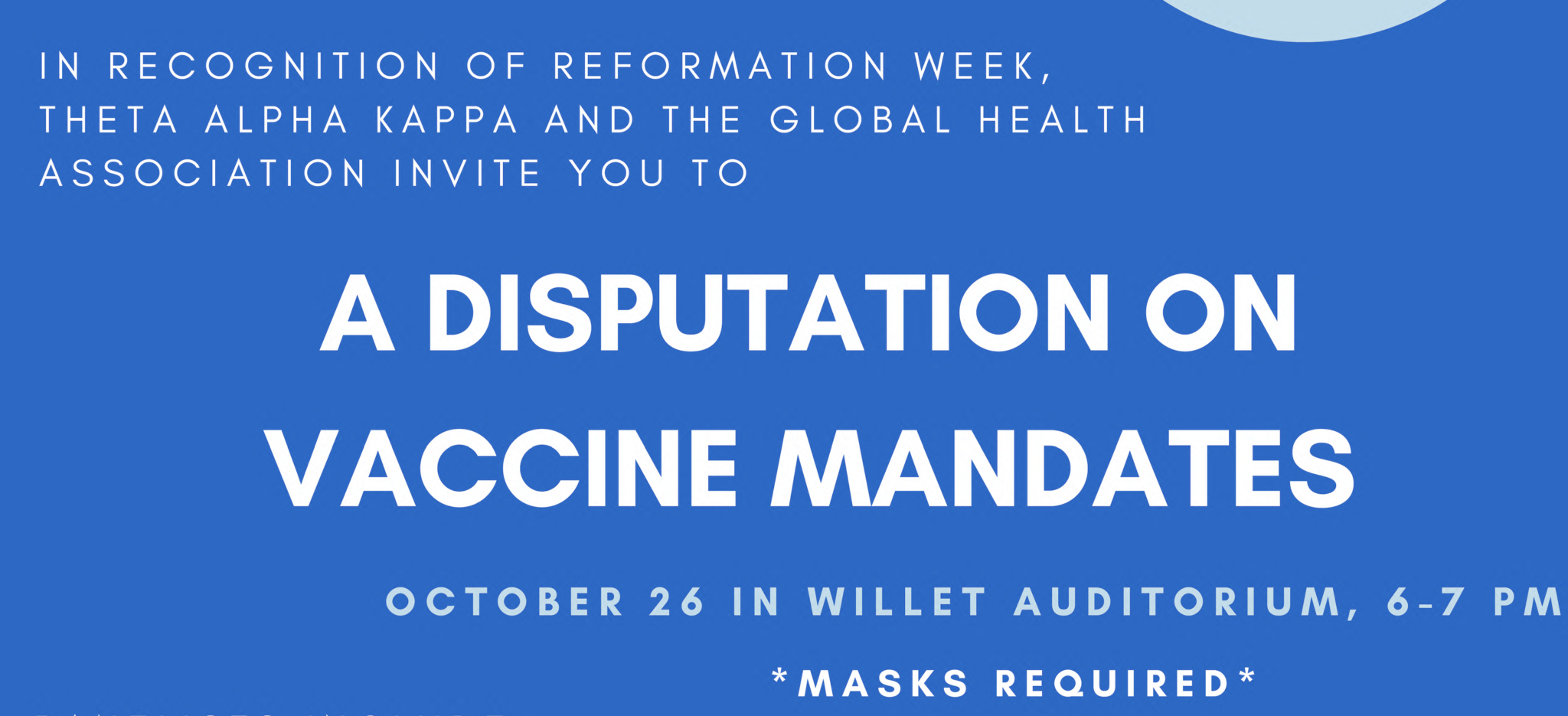 In recognition of Reformation Week, Theta Alpha Kappa (the Religion Honor Society) and the Global Health Association are hosting a panel discussion on vaccine mandates. Panelists from Political Science, Global Health, Sociology, and Religion will present compelling arguments for and against mandates from their disciplinary perspectives.
The event will be held in Willet Auditorium on Oct. 26 from 6-7 pm. Masks required.