10.17.19 | 7:00pm - 8:30pm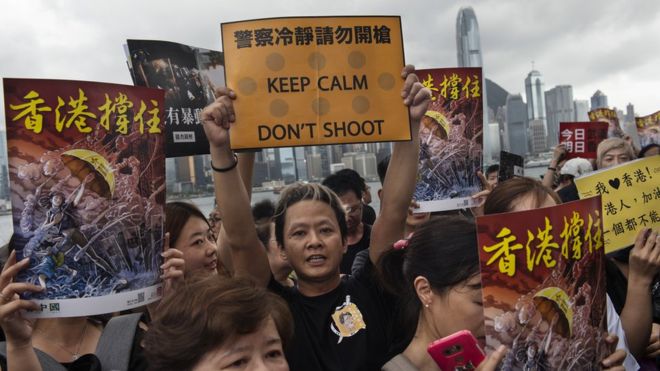 4th Annual Fall Ethics Series
Panel: Dr. Charlotte Thomas, Professor of Philosophy
Claire Cox, President, Georgia Women
Dr. Susan Glisson, Co-founder and Partner, Sustainable Equity LLC
This summer a democratic movement has emerged in Hong Kong. Every weekend, thousands take to the streets for non-violent demonstrations against policies and procedures that protestors insist are violations of the Basic Law established by the British handover of Hong Kong to China in 1997. Then, in the evening, front line protestors use very different, far more aggressive and destructive tactics for the same cause. Professor Thomas will talk about what is at issue in Hong Kong, how the protestors are organizing themselves to resist injustice, and how the peaceful and non-peaceful activists respond to one another. You don't have to look to Hong Kong to find people getting organized to promote justice, freedom, and equality, though. Susan Glisson has spent her whole adult life working for racial reconciliation in Mississippi and beyond. And for the past few years, Claire Cox has been on the front line of organizing people in political activism right here in Macon. They'll tell you all about it.