3.22.23 | 12:00pm - 1:00pm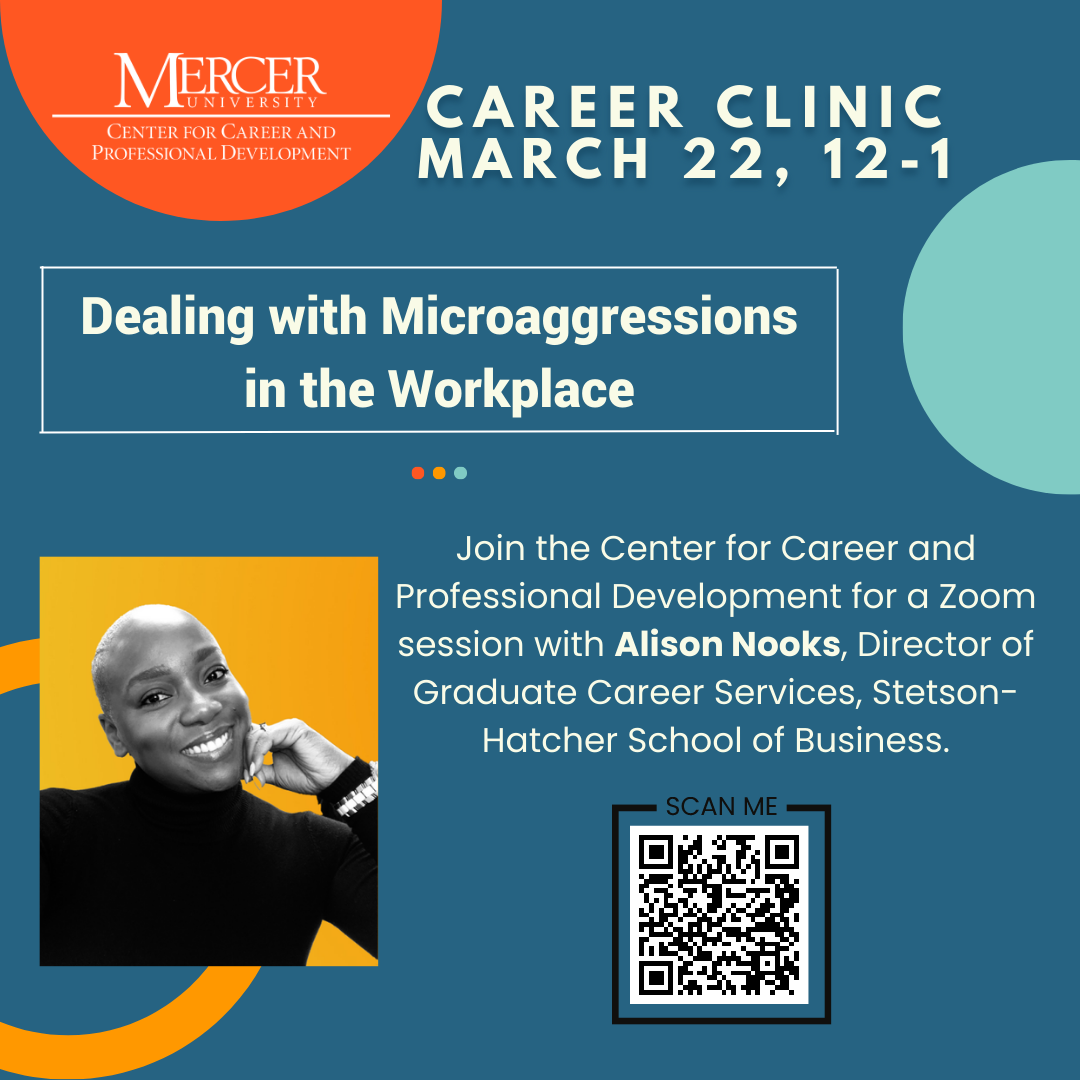 Join the Center for Career and Professional Development for a dialogue with Alison Nooks, Director of Graduate Career Services, Stetson-Hatcher School of Business.
STUDENTS: Please register and log-in through your Handshake account.
FACULTY & STAFF: Please email Julie Cannon requesting the Zoom link: cannon_je@mercer.edu
To request alternative formats due to a disability, please contact Katie Johnson with Access and Accommodation at johnson_kc@mercer.edu or (478) 301-2778 at least 7 days prior to the event date.