2.28.23 | 5:30pm - 7:00pm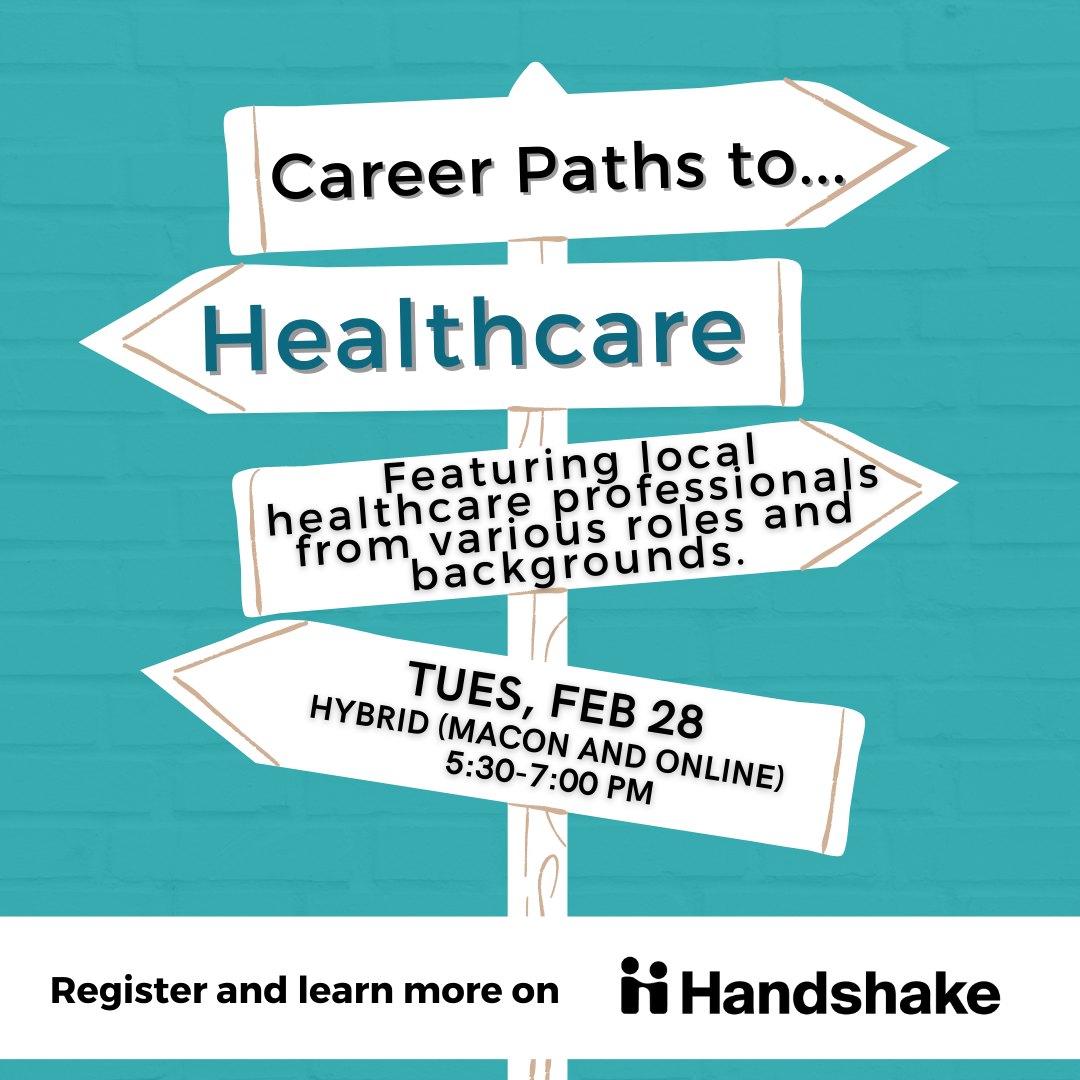 No career path is a linear one. During this year-long series, industry experts will speak with students about their personal journeys and opportunities available in their field. This session will feature local health care professionals from various roles and backgrounds. Students will also learn more about the health care industry as a whole.
This session will be held in-person on the Macon campus and available to stream online at https://mercer.zoom.us/my/mercerccpd.
ALL current students and alumni interested in learning more about health care are invited, regardless of school/college or discipline.
The presentation will take place from 5:30 to 7:00 PM.
To request alternative formats or accessible seating due to a disability, please contact Katie Johnson with Access and Accommodation at johnson_kc@mercer.edu or (478) 301-2778 at least 7 days prior to the event date.