7.6.23 | 3:00pm - 4:00pm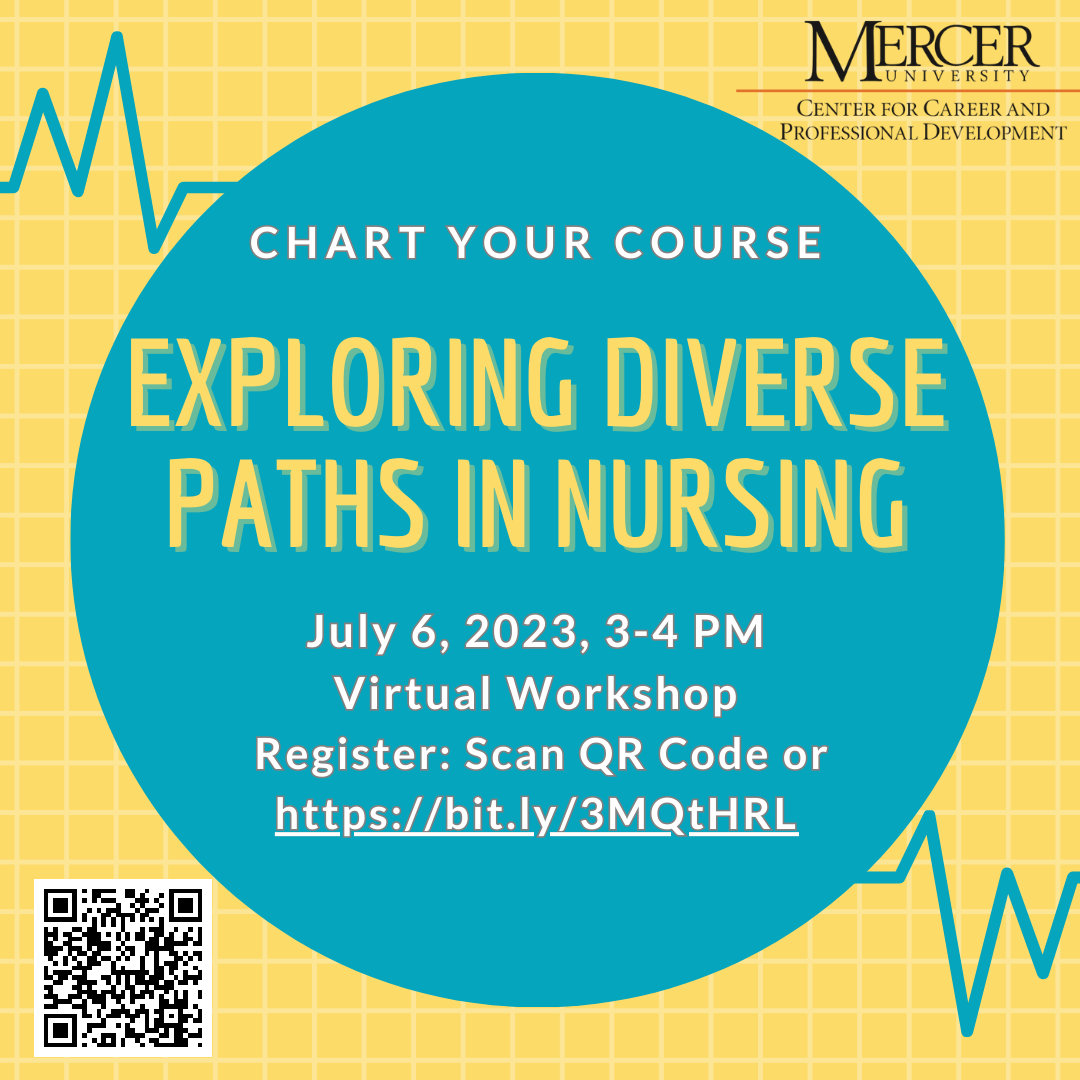 Calling all nursing students! Are you eager to discover the myriad of career opportunities that lie ahead? During this workshop, you will have the chance to:
 Explore career options such as pediatrics, geriatrics, critical care, research, administration, mental health, and more!
Learn about the unique responsibilities and challenges faced by nurses in different settings.
Gain valuable advice on career planning, professional development, and career readiness competencies.
Don't miss this opportunity to expand your horizons and make informed decisions about your career! We look forward to welcoming you to this informative event.