3.31.22 | 6:30pm - 7:30pm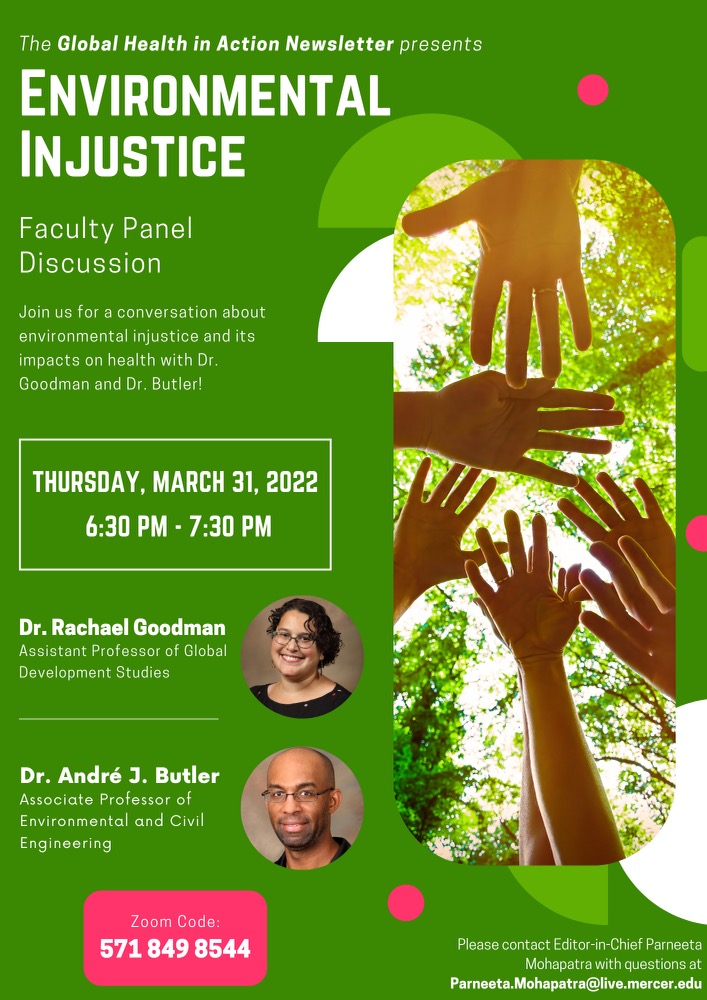 To celebrate the publication of the Spring 2022 issue of the Global Health in Action Newsletter, the GHIA Editorial Board will host a faculty panel discussion with Dr. Rachael Goodman, assistant professor of Global Development Studies, and Dr. André J. Butler, associate professor of Environmental and Civil Engineering, on Thursday, March 31 at 6:30 pm over Zoom!
Come join us as we discuss environmental injustice, racism and the impacts of climate change on health. The Zoom code to join the event is 571 849 8544. Please contact Editor-in-Chief Parneeta Mohapatra at Parneeta.Mohapatra@live.mercer.edu with any questions and follow @globalhealthinaction on Instagram for updates! We hope to see you there!