2.8.23 | 12:00pm - 1:00pm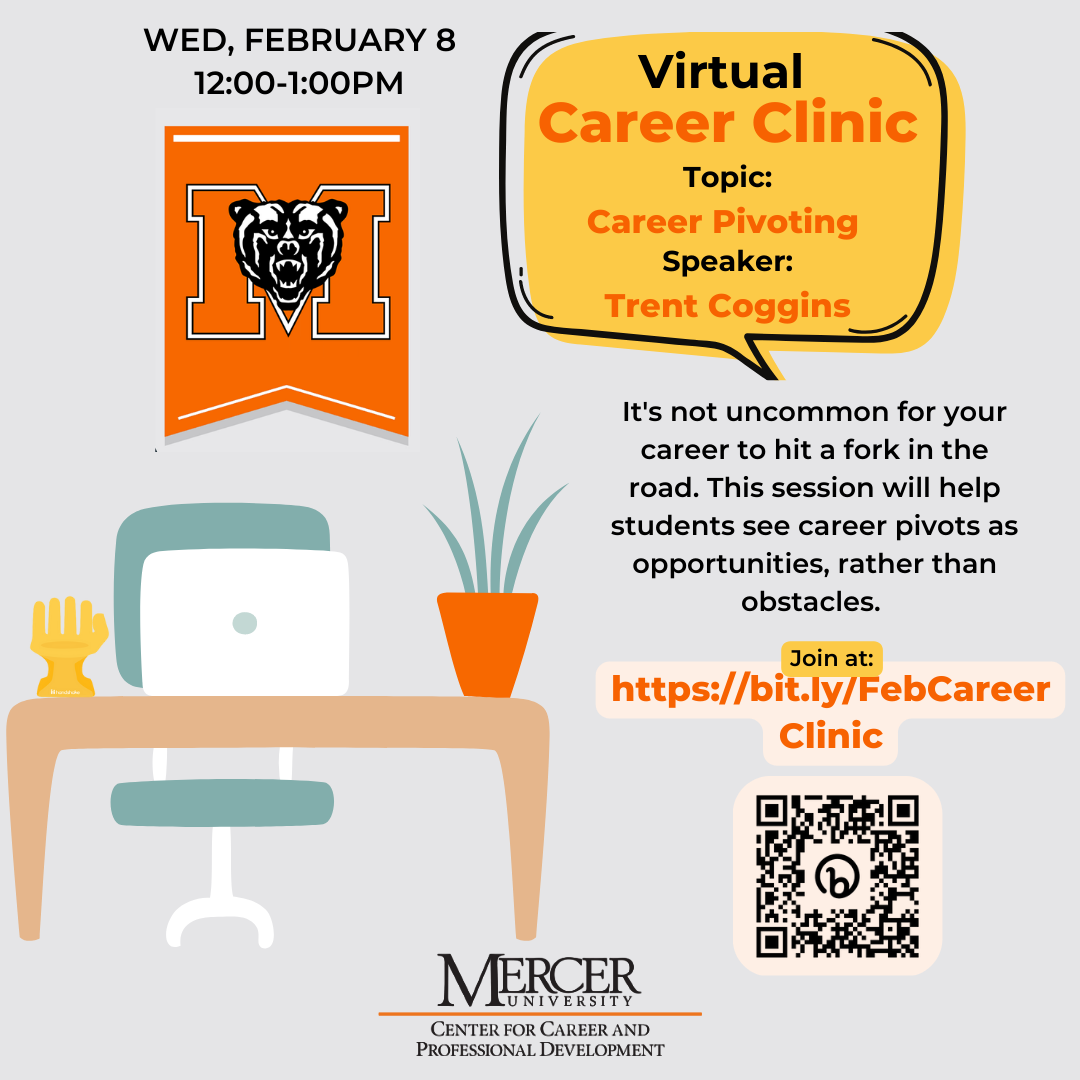 It's not uncommon for your career to hit a fork in the road. This session will help students see career pivots as opportunities, rather than obstacles.
This session will feature Trent Coggins.
Trent is a triple bear and is no stranger to career pivots. He is currently serving as a faculty member of the Langdale College of Business Administration at Valdosta State University in Accounting and Business Law. He is also the Director of the Lee Center for Entrepreneurship at V.S.U. He spent 20 years in private legal practice in the areas of real estate, estate planning, corporate law, business law and contracts. Mr. Coggins earned his B.A., M.B.A, and J.D. from Mercer University and an L.L.M. in Business Transactions from the University of Alabama. He also is the founder and owner of Recoil Trampoline Park, LLC. He lives in Valdosta, Georgia, with his wife, Anna, and their four sons.
This session will be held virtually at https://mercer.zoom.us/my/mercerccpd.
To request alternative formats or accessible seating due to a disability, please contact Katie Johnson with Access and Accommodation at johnson_kc@mercer.edu or (478) 301-2778 at least 7 days prior to the event date.