11.29.23 | 9:00am - 3:00pm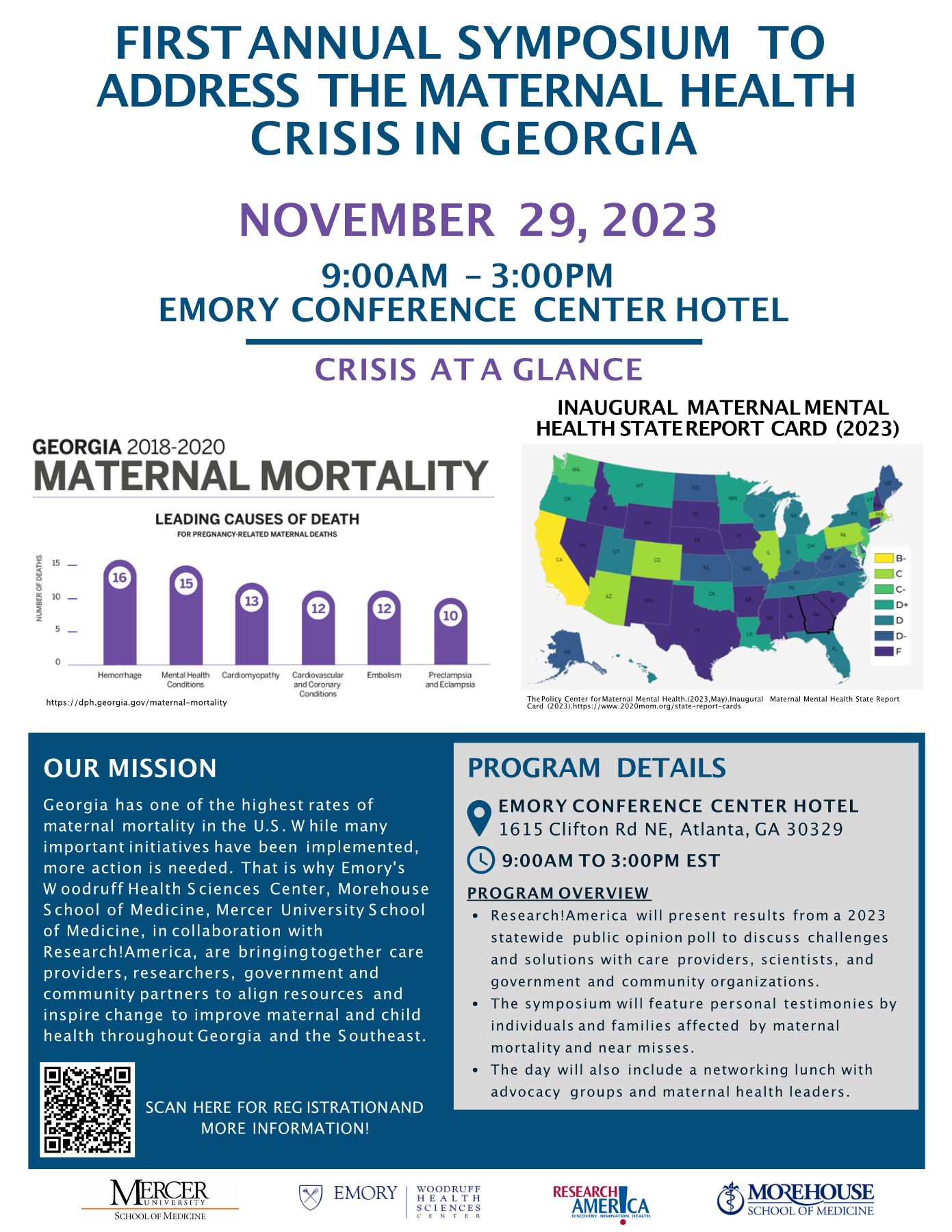 Georgia has one of the highest rates of maternal mortality in the U.S. Despite several important efforts more action is needed. To address this crisis, Emory University's Woodruff Health Sciences Center, in collaboration with Research!America, Morehouse School of Medicine, Mercer University School of Medicine, and other organizations in Georgia, is bringing together care providers, scientists, government and community partners to raise awareness, align efforts, and garner resources to inspire change to improve maternal and child health in Georgia and across the Southeast.
The symposium will feature personal testimonies by individuals and families affected by maternal mortality and maternal health challenges. Additionally, results from a 2023 statewide public opinion poll will be presented by Research!America to discuss challenges and solutions. The day will also include a networking lunch with advocacy groups and maternal health leaders.