10.27.21 | 6:00pm - 10.30.21 | 5:00pm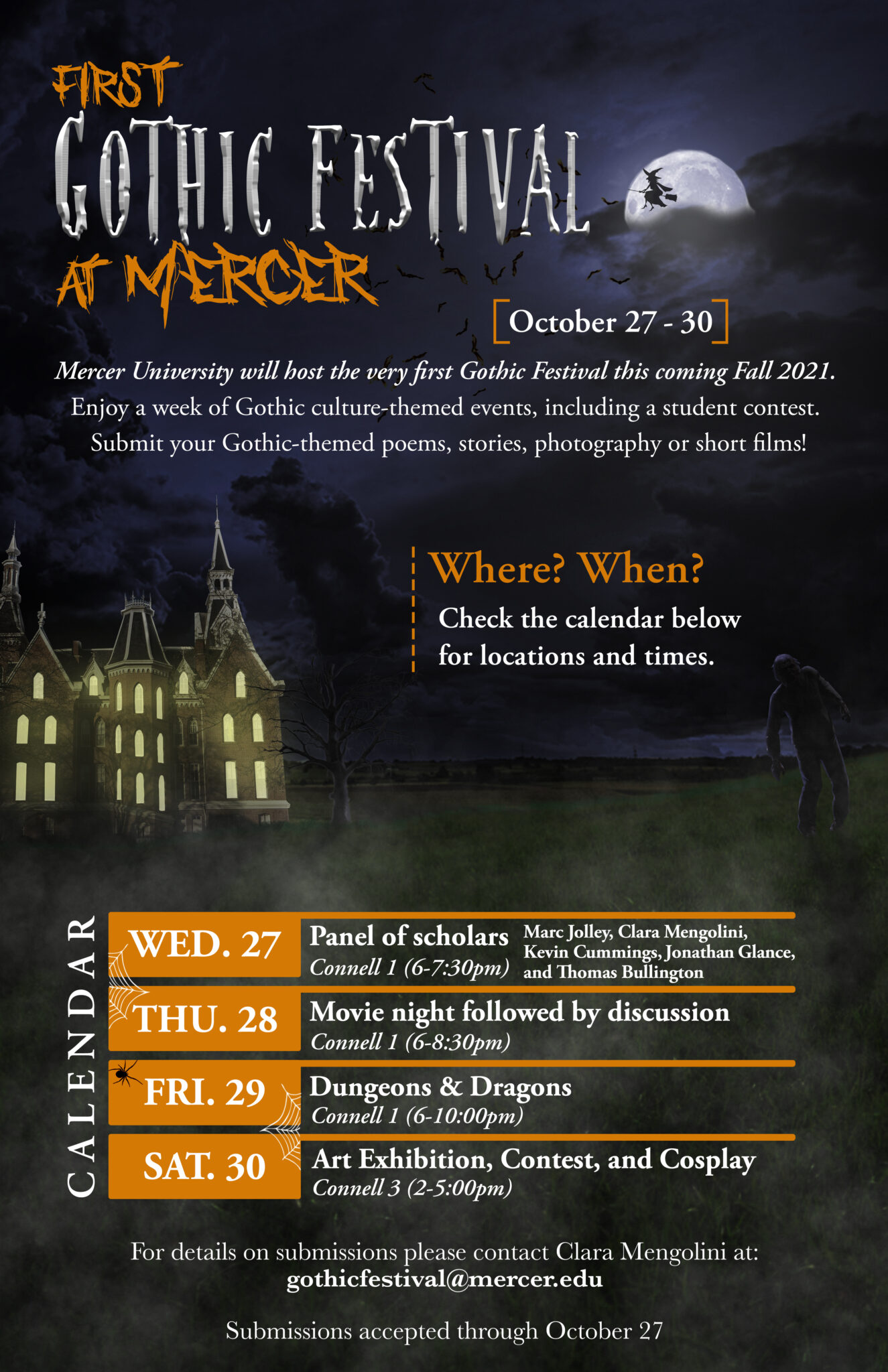 Mercer University will host the very first Gothic Festival this Fall semester. The festival will include several events celebrating Gothic culture during the last week of October.
One of the important events of the festival will be an art contest. Students can participate by submitting poems, stories, drawings, photography or short movies, all related to a gothic theme.
For details on submissions please contact Dr. Clara Mengolini at:
gothicfestival@mercer.edu
The deadline for submissions is October 27.