10.20.21 | 5:00pm - 7:00pm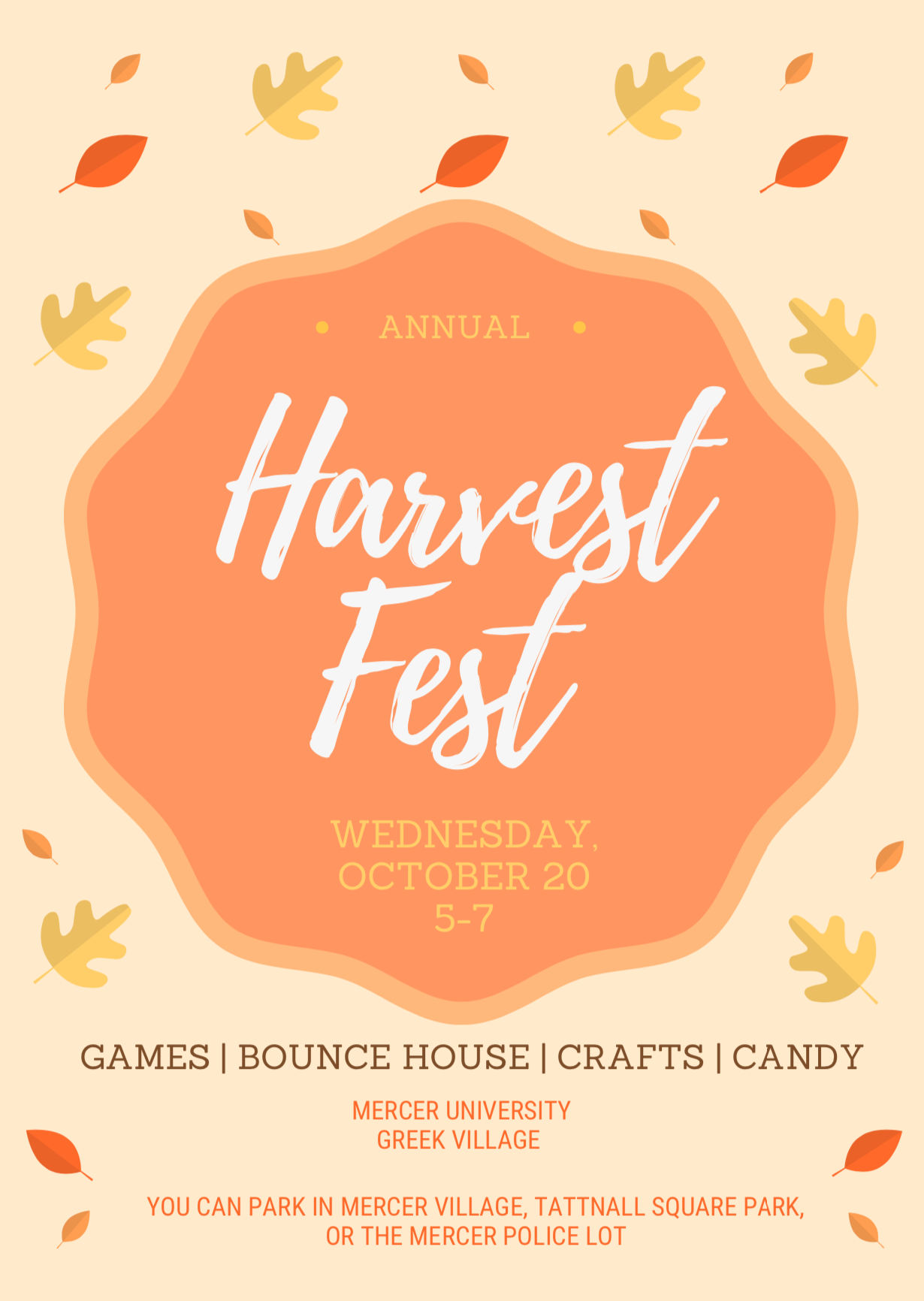 This year, Harvest Fest will be on Wednesday, October 20th from 5pm to 7pm in Greek Village.
Harvest Fest is an event hosted by Mercer Panhellenic for Macon elementary students and their families to visit Mercer for an afternoon of crafts and fun. Organizations are invited to set up a table in Greek Village with a craft or some other activity for the kids and we would love for you to participate! If you are interested in participating, register through this link by Monday, October 4 at 11:59pm.  More information can also be found through the link! Panhellenic Community Service will be in contact with you about which of your craft or activity ideas can be used during the event. If you need help with an idea just let me know!
Thank you in advance, and we are very excited for Harvest Fest 2021!
If you have any questions, the planning team can be reached at mupancommunityservice@gmail.com or 239-980-2340.
For any additional questions, Meredith Keating, the Associate Director of Campus Life and Student Involvement, can be reached at 478-301-2692 or  keatingwhite_me@mercer.edu.