11.11.23 | 12:00pm - 3:00pm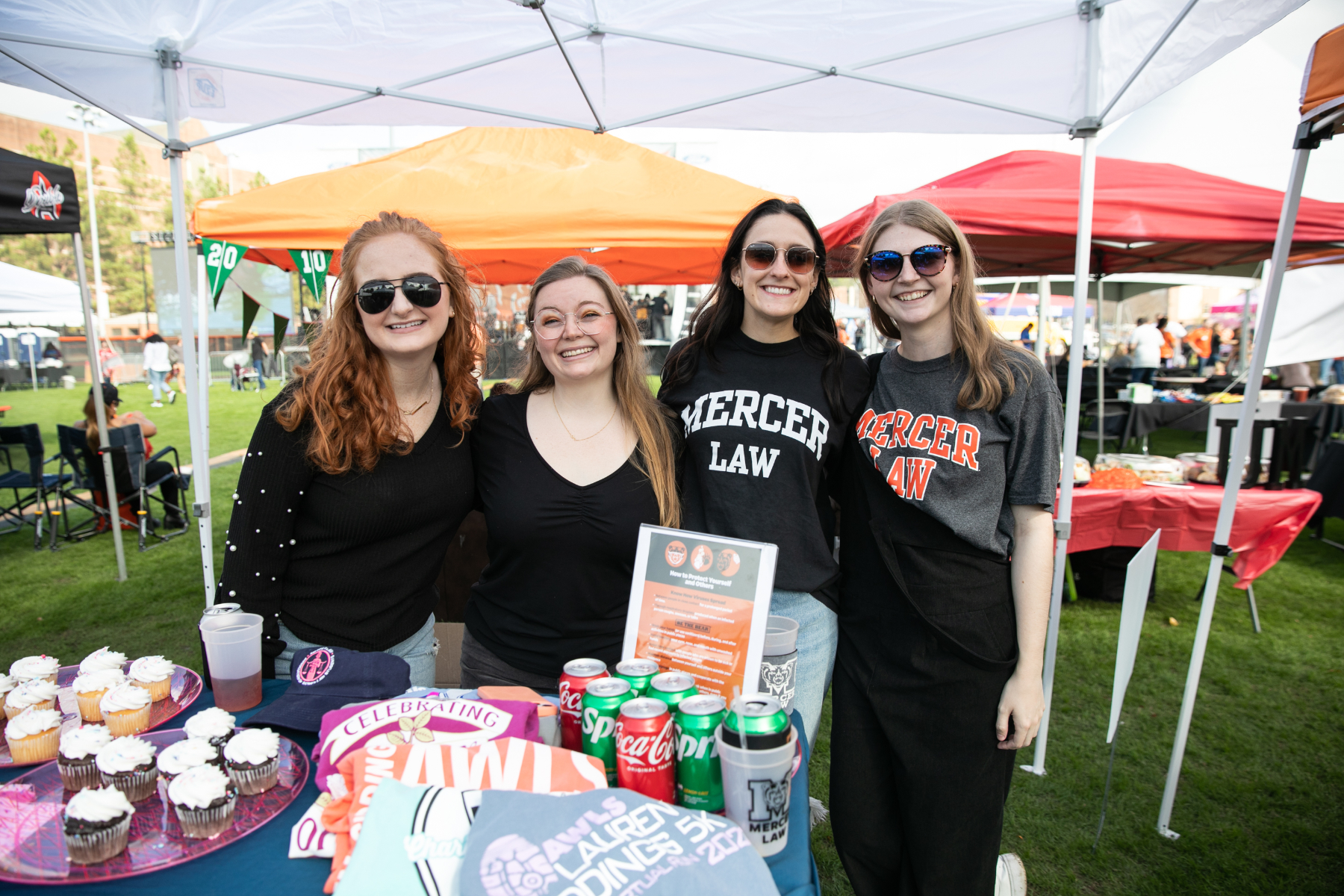 Law School Tailgate
12 p.m. – 3 p.m. • Black Field • Free – Pre-registration required
All Mercer Law alumni and families are welcome to attend this free event, featuring lunch catered by The Bear's Den with soft drinks, tea, beer and wine. Join us on Black Field at Mercer University's main campus. The event is free, but registration is required. Register at law.mercer.edu/alumni.events.