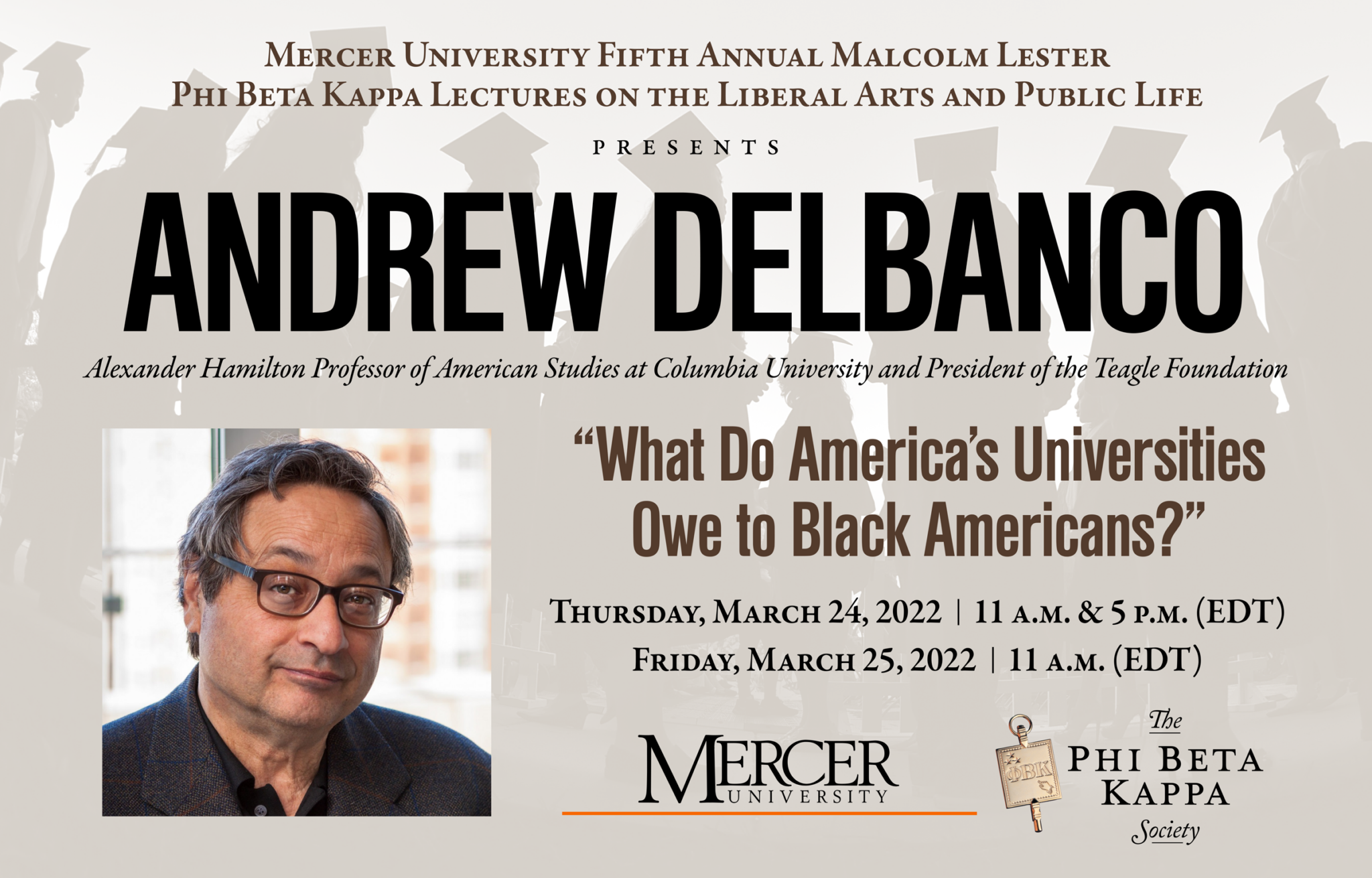 The Phi Beta Kappa Society's Zeta Chapter of Georgia at Mercer University will host the fifth annual Malcolm Lester Phi Beta Kappa Lectures on Liberal Arts and Public Life March 24-25 in the Presidents Dining Room on the Macon campus.
Dr. Andrew Delbanco, Alexander Hamilton Professor of American Studies at Columbia University and president of the Teagle Foundation, will present three lectures on the theme "What Do Our Colleges and Universities Owe to Black Americans?" All lectures are free and open to the public.
Dr. Delbanco's opening lecture is titled "The Era of Slavery" and will take place March 24 at 11 a.m. It will be followed by "The Struggle for Inclusion" March 24 at 5 p.m. and "The Question of Reparations" March 25 at 11 a.m.