4.4.22 | 2:00pm - 4:00pm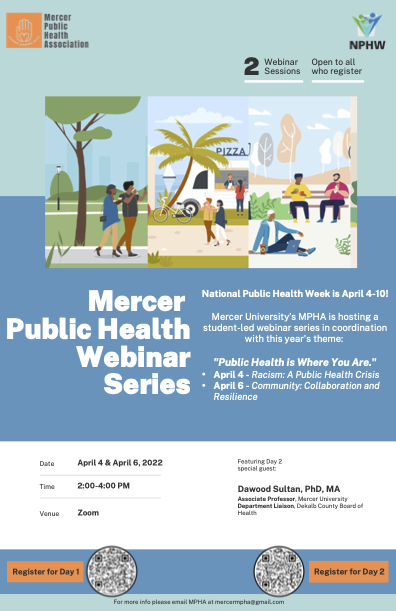 Part of a two-part webinar series sponsored by Department of Public Health's Mercer Public Health Association.
This webinar will address how racism influences public health issues faced by communities of color. All presentations will be led by MPH students.
Topics include:
"Health disparities" presented by Chelsea Lacagnina Gould
"Racism and healthcare" presented by Alisa Walton.
"Mothers and babies" presented by Amy Chroeng, Jordan Belliamy, and Taylor Parks.
Hosted by Tristen Griffith, MPHA Secretary and 1st year MPH