1.31.22 | 5:30pm - 7:30pm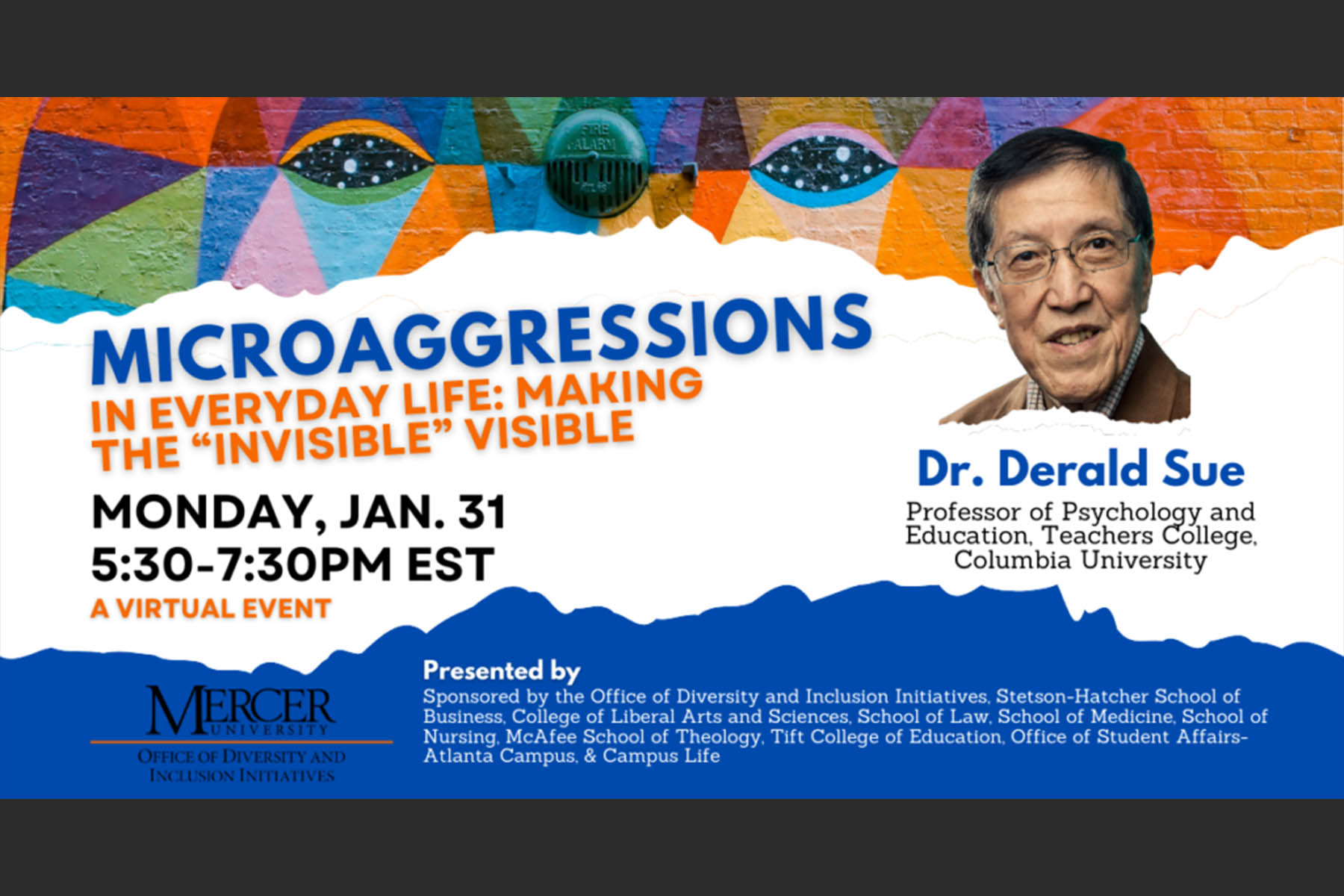 The Office of Diversity and Inclusion Initiatives (ODII) alongside its gracious campus partners is proud to invite you to join us on January 31, 2022, from 5:30-7:30 p.m. EST for a courageous conversation with Dr. Derald Sue of Columbia University about Microaggressions in Everyday Life: Making the "Invisible" Visible. This event will take place virtually via ZOOM.
What are racial, gender, and sexual orientation microaggressions? How are they harmful to people of color, women, and LGBTQ+ populations? How do microaggressions impact the workplace, public forums, boardrooms, and classrooms? Have I been guilty of committing microaggressions? What must I do to change the way I relate to different marginalized groups in our society?
Microaggressions are the brief and commonplace daily verbal, behavioral, or environmental indignities, whether intentional or unintentional, which communicate hostile, derogatory, or negative slights to an individual or group because of their race or gender.
The most detrimental forms of microaggressions are usually delivered by well-intentioned individuals who are unaware that they have engaged in harmful conduct toward a socially devalued group. These everyday occurrences may appear quite harmless and trivial, but research indicates they have a powerful impact on the psychological well-being of marginalized groups. Everyone has committed microaggressions. Making the "invisible" visible is the first step toward treating people of color, women, and other culturally diverse groups with respect and dignity.
At the end of the conversation, we will have an opportunity to ask leading questions about how to mitigate these microaggressions to make our campus a more inclusive environment for all Mercerians.
This event is open to ALL students, faculty, staff, students, alumni, and community members.