3.19.22 | 4:00pm - 6:00pm
Free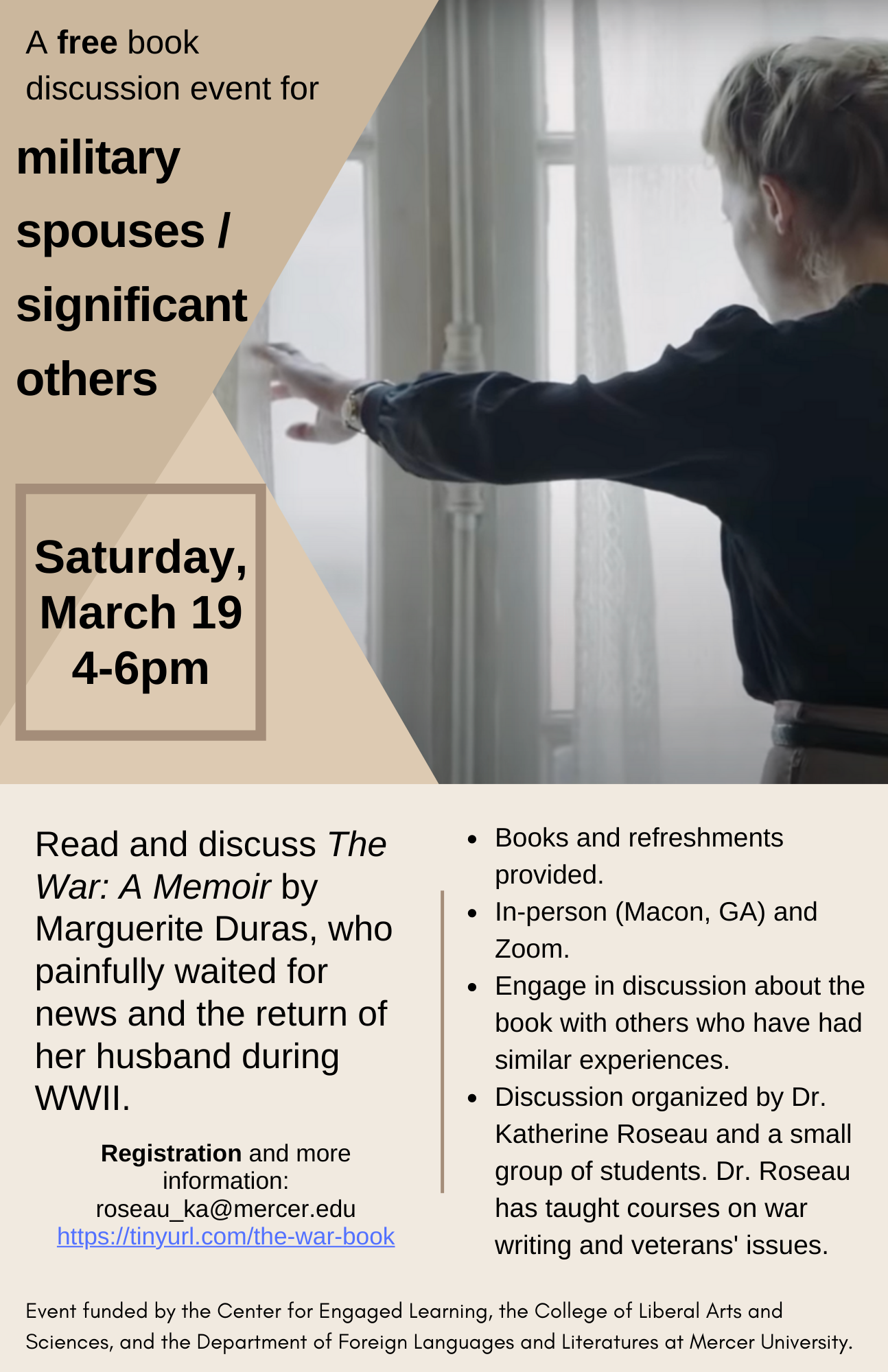 Read and discuss The War: A Memoir by Marguerite Duras, who painfully waited for news and the return of her husband during WWII.
Books and refreshments provided for first qualifying 25 in-person attendees who register.
In-person (Macon, GA) and Zoom.
Engage in discussion about the book with others who have had similar experiences.
Discussion organized by Dr. Katherine Roseau and a small group of students. Dr. Roseau has taught courses on war writing and veterans' issues.
Event funded by the Center for Engaged Learning, the College of Liberal Arts and Sciences, and the Department of Foreign Languages and Literatures at Mercer University.
If you have questions, email roseau_ka@mercer.edu
Read about Dr. Roseau's work: https://den.mercer.edu/mercer-professor-aims-to-strengthen-the-veteran-civilian-connection/