11.14.23 | 5:00pm - 6:00pm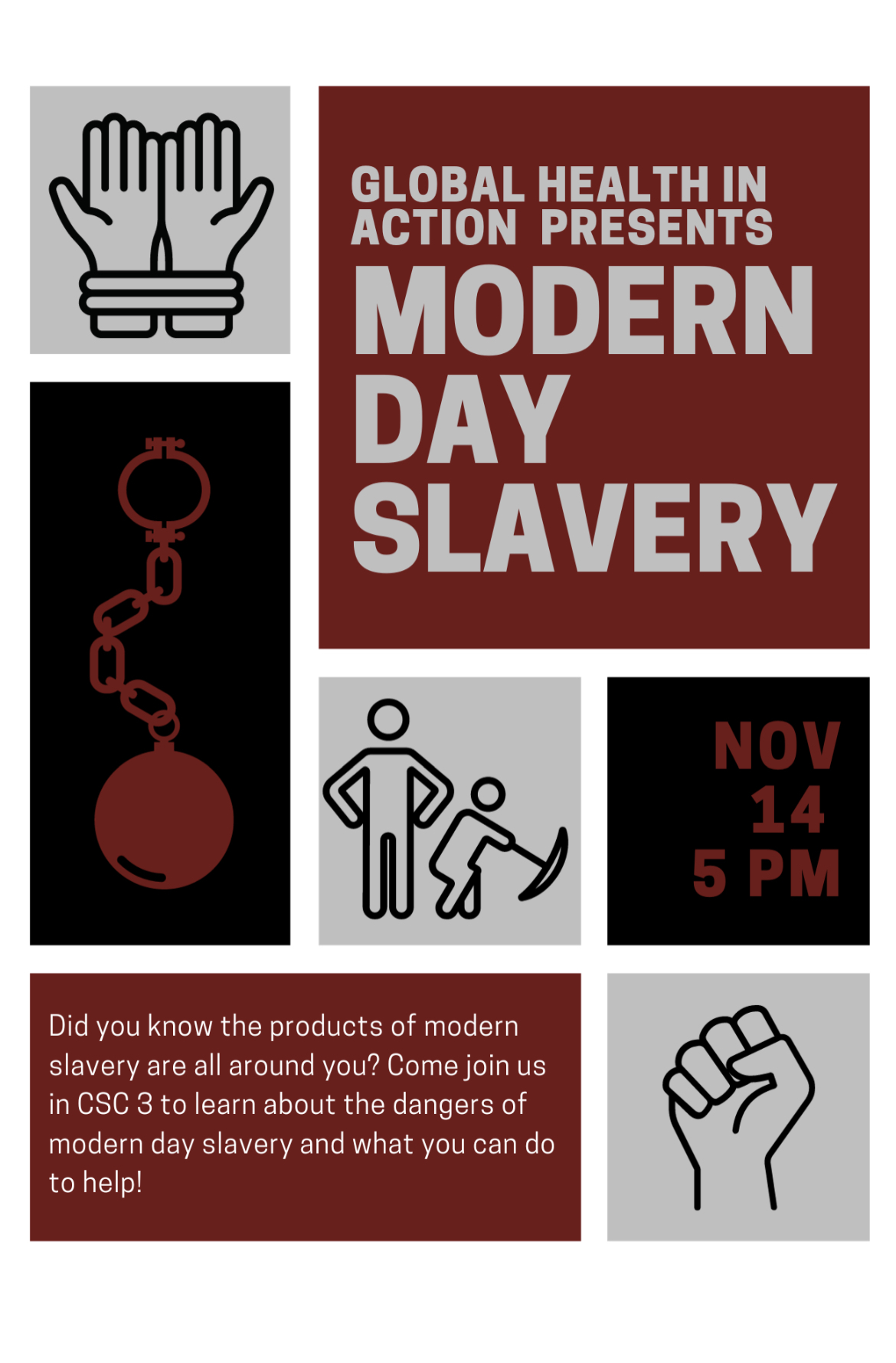 Everyone! Please join us in welcoming our newest addition to the Global Health in Action newsletter!!! This year's edition is Modern Day Slavery: Trapped in Plain Sight. This edition covers how modern-day slavery is more prevalent than we would like to admit, and there are many industries you may be unaware of that are supporting slavery in today's society. In the end, please take the time to unpack this year's edition of GHIA newsletter!
Additionally, the GHIA team will be having a launch party for our newsletter tomorrow evening (Tuesday the 14th) at 5 PM in CSC 3. This is a really great and easy way and you can learn about something that's still affecting our world today!! I highly encourage you to come and learn more about modern-day slavery and how you can help the issue! Please share this flyer with anyone you think would be interested in attending! Thank you, hope to see you there!!
Details
Date:

November 14

Time:

5:00 pm - 6:00 pm

Event Categories:
Organizer
Other
Schools & Colleges

College of Liberal Arts and Sciences

Locations

Macon