11.13.23 | 10:00am - 11:00am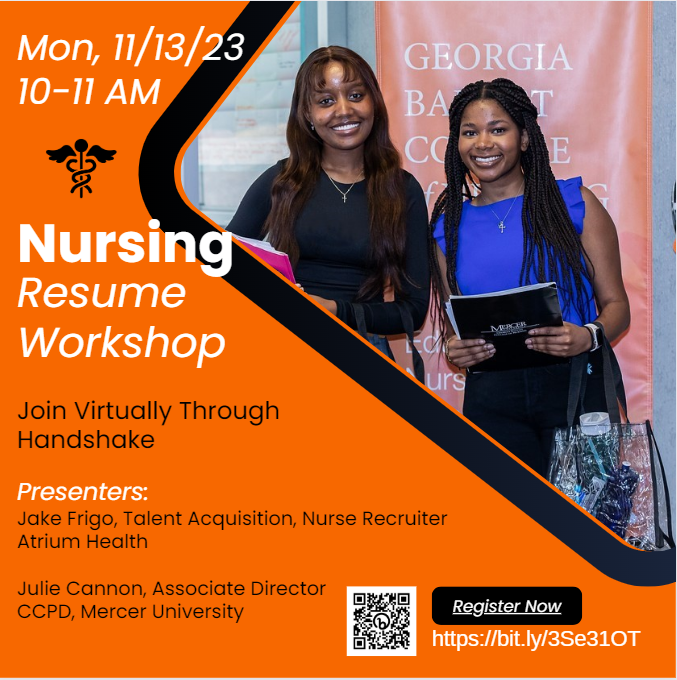 Are you a college nursing student aspiring to launch your nursing career with confidence and success? Join us for a Resume Workshop led by Jake Frigo, Talent Acquisition Expert and Nurse Recruiter from Atrium Health, and Julie Cannon, Associate Director, Mercer University, Center for Career and Professional Development.
In this interactive workshop, Jake will share invaluable insights and insider tips on crafting a winning resume that sets you apart from the competition. You'll learn:
-How to showcase your nursing skills and clinical experience effectively.
-The secrets to tailoring your resume to specific nursing positions.
-Strategies to highlight your passion for patient care and health care excellence.
-Mistakes to avoid that can land your resume in the rejection pile.
Your resume is your ticket to your dream nursing job. Don't miss this opportunity to gain a competitive edge in the job market.