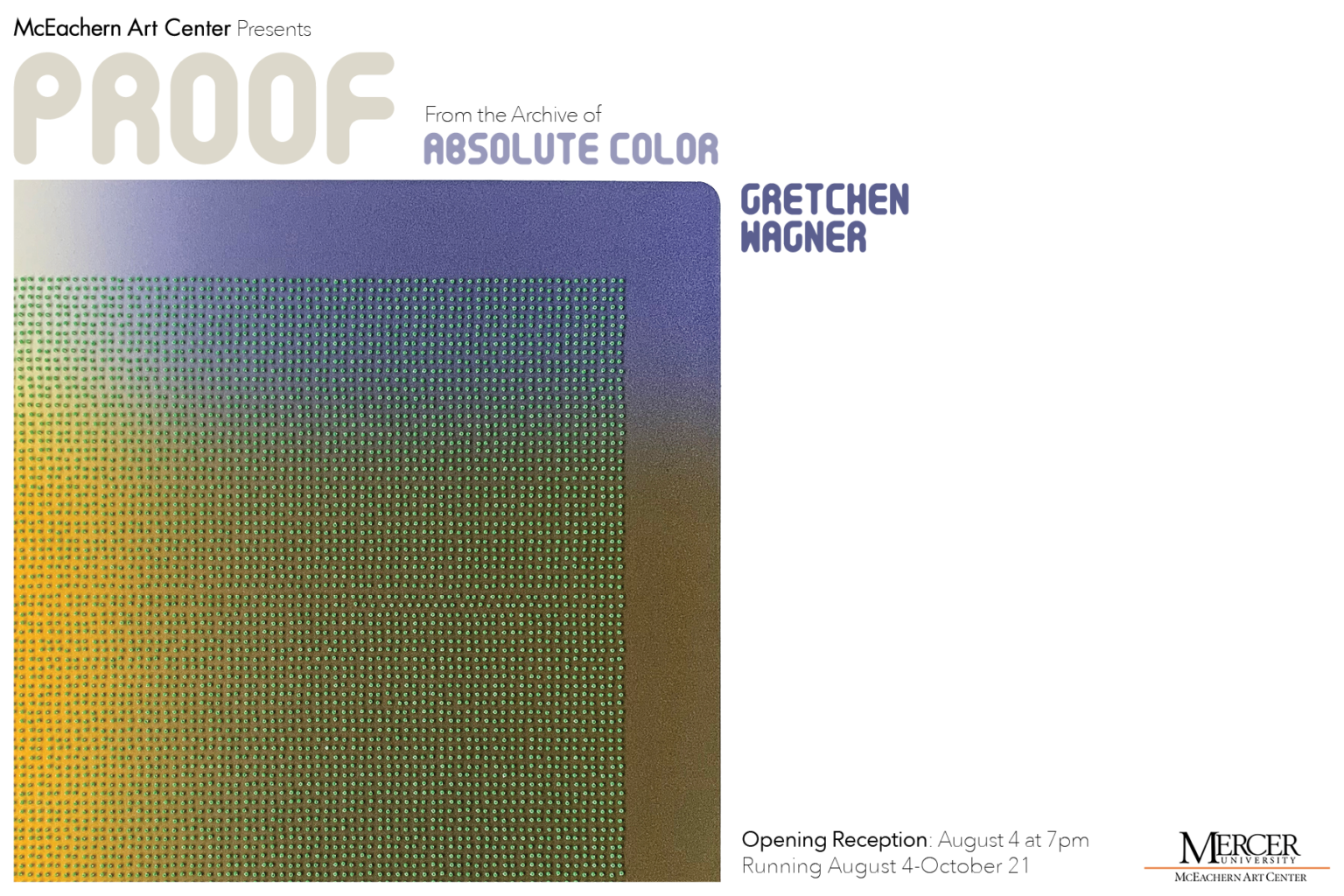 PROOF is an archive documenting Gretchen Wagner's ongoing research, process, and exploration of color as both form and content.
The monoprints in the show address the contemporary commercialization of color and craft synthesized through printmaking and embroidery. Each varied edition is designed to manipulate the material attributes of color and demonstrate the limitations in understanding color identity. These experiments are calculated to adjust hue, saturation, and value within the confines of a specific form that evolves throughout the exhibition.
Motivated by her fascination with the inability to fully comprehend color, she utilizes the language of color to bridge theory and application; art and design; hand and machine. In attempting to study absolute color, Wagner observes the historical and contemporary distinctions of reproducible, immediate, mass-produced, situational, and paradoxical color.
Artist Website/Portfolio: