1.25.23 | 10:00am - 10:50am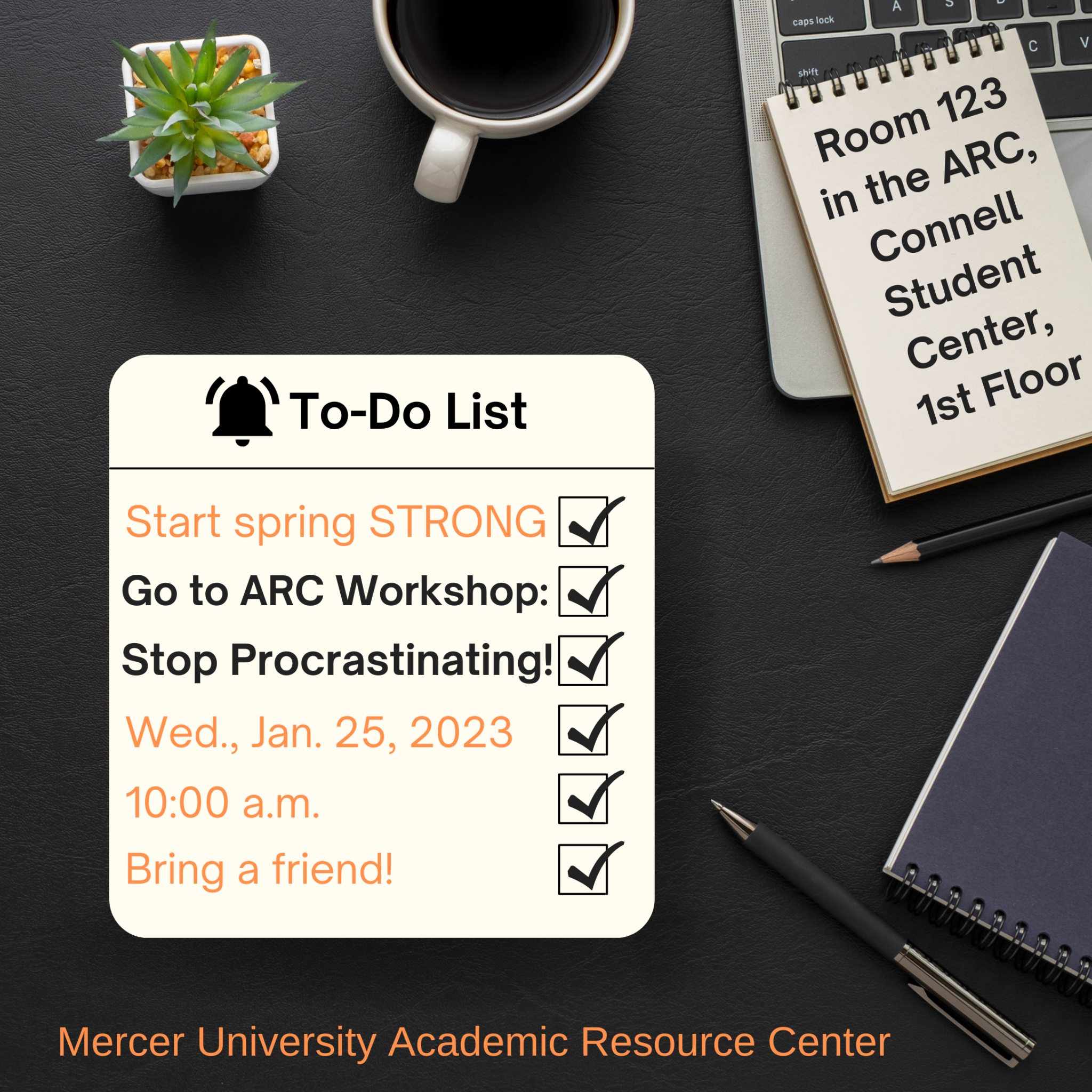 Stop Procrastinating!
Wednesday, January 25, 10:00-10:50 a.m.
Procrastination is a bad idea–literally! But if procrastinating makes us feel bad about ourselves, why do we keep doing it? We'll watch a video about the procrastination dilemma then review time-management solutions that include creating a master semester schedule, utilizing the urgency-importance matrix, and employing techniques to minimize internal and external distractions.