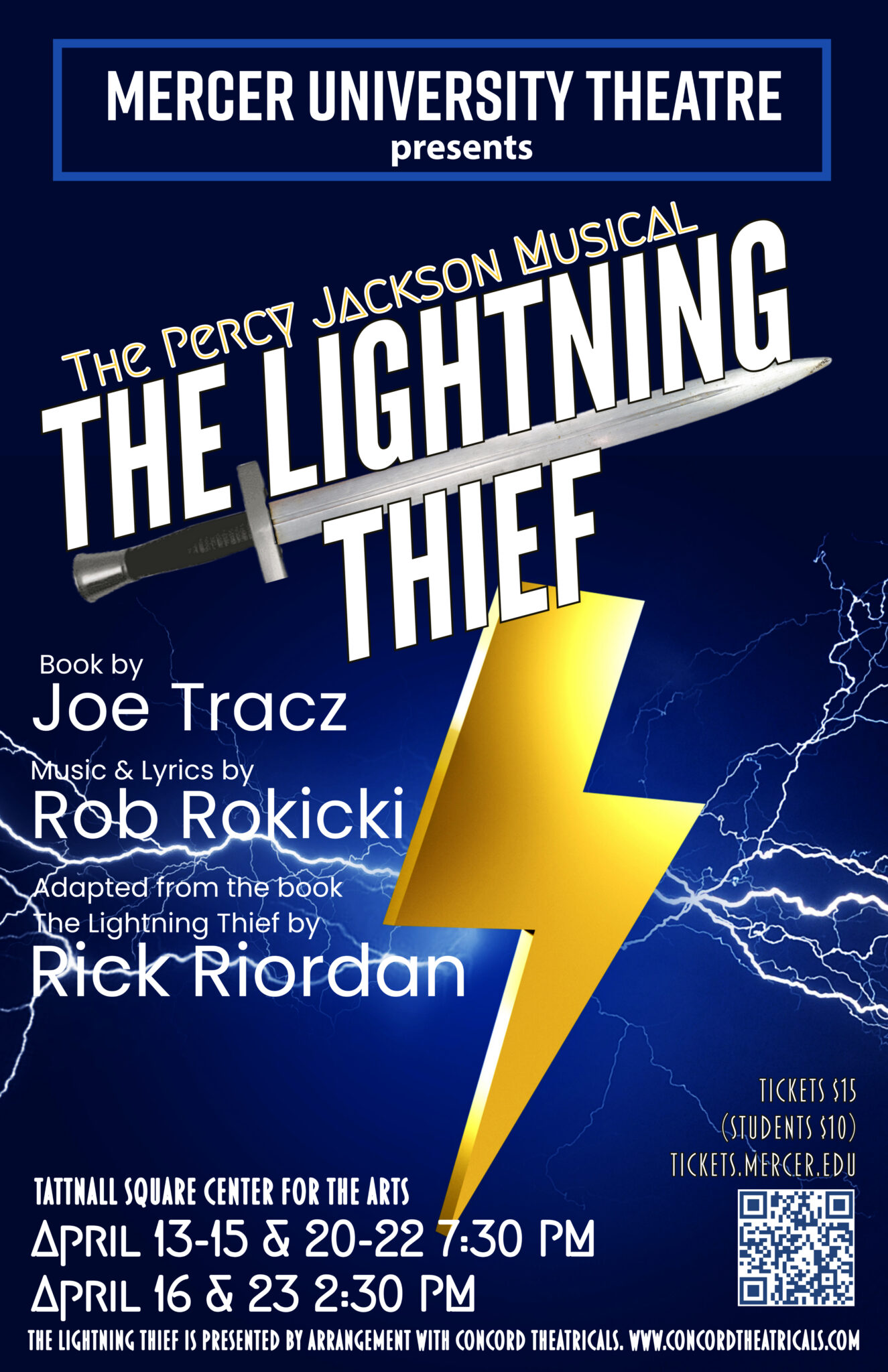 The Lightning Thief: The Percy Jackson Musical
Book by Joe Tracz
Music & Lyrics by Rob Rokicki
Adapted from the book The Lightning Thief by Rick Riordan
When teenager Percy Jackson discovers he's a demigod, he and his friends embark on an epic journey to find Zeus' missing lightning bolt and prevent a war among the gods. This dynamic musical adaptation of Rick Riordan's bestselling book which opened on Broadway in 2019. THE LIGHTNING THIEF is presented by arrangement with Concord Theatricals.