3.25.23 | 1:00pm - 2:00pm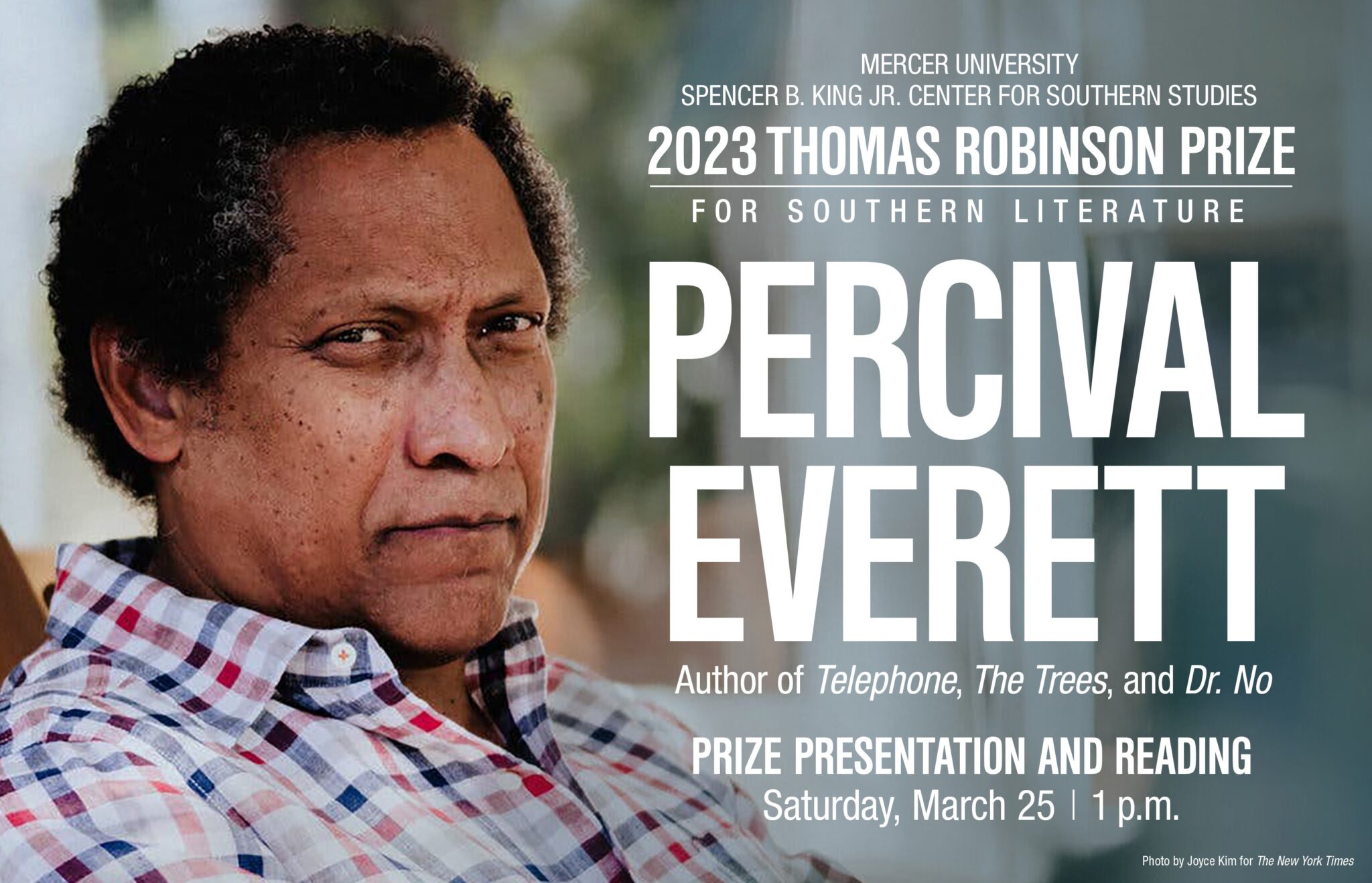 Mercer University's Spencer B. King Jr. Center for Southern Studies will award the 2023 Thomas Robinson Prize for Southern Literature to renowned novelist and storyteller Percival Everett.
The prize will be presented at 1 p.m. March 25 in the Presidents Dining Room inside the University Center on the Macon campus. Everett will read from his work and will be available to sign copies of his books. The event is free and open to the public.