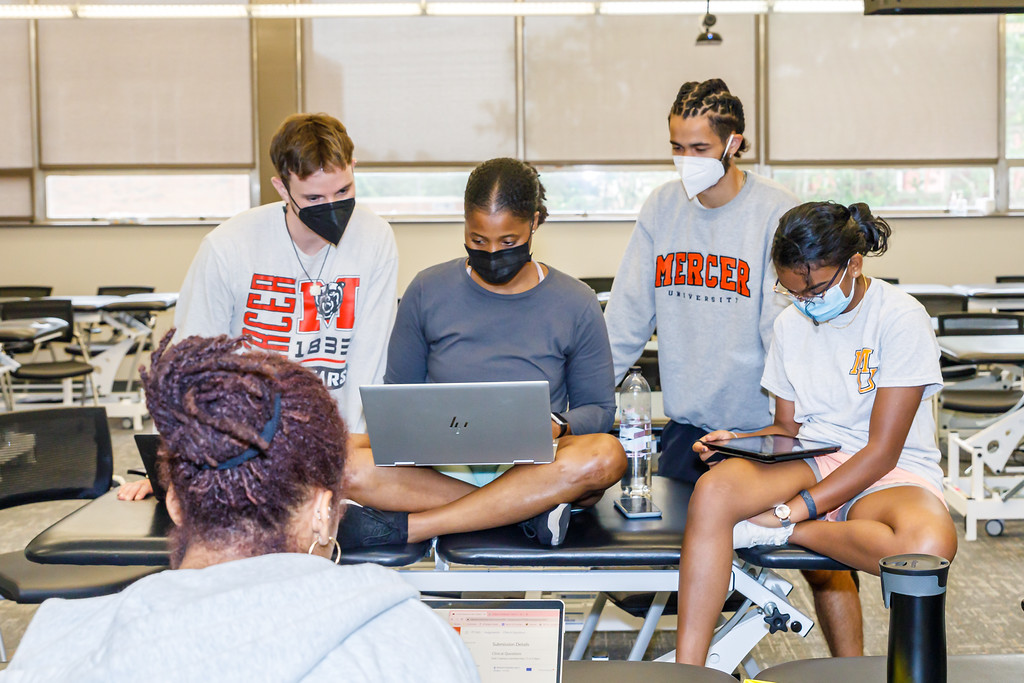 Join us to learn more about Mercer University's Doctor of Physical Therapy program in Atlanta, Georgia.
PLEASE NOTE: For every date, we offer both an in-person and a virtual option for the information session. We encourage attendees to choose the in-person option if possible. This offers the opportunity to take a tour of the physical therapy department, view the campus, possibly interact with current students, and gain some insight into the culture of our DPT Program here at Mercer University. However, we also understand that an in-person visit might not work for everyone, so we are happy to welcome you virtually if that's the case!
Whether you're just beginning your research or preparing to apply this year, learn more about our graduate program and ask questions about the curriculum, the admissions process, and how a DPT degree can help you achieve your career goals.