10.9.20 | 8:00am - 10.16.20 | 12:00pm
$500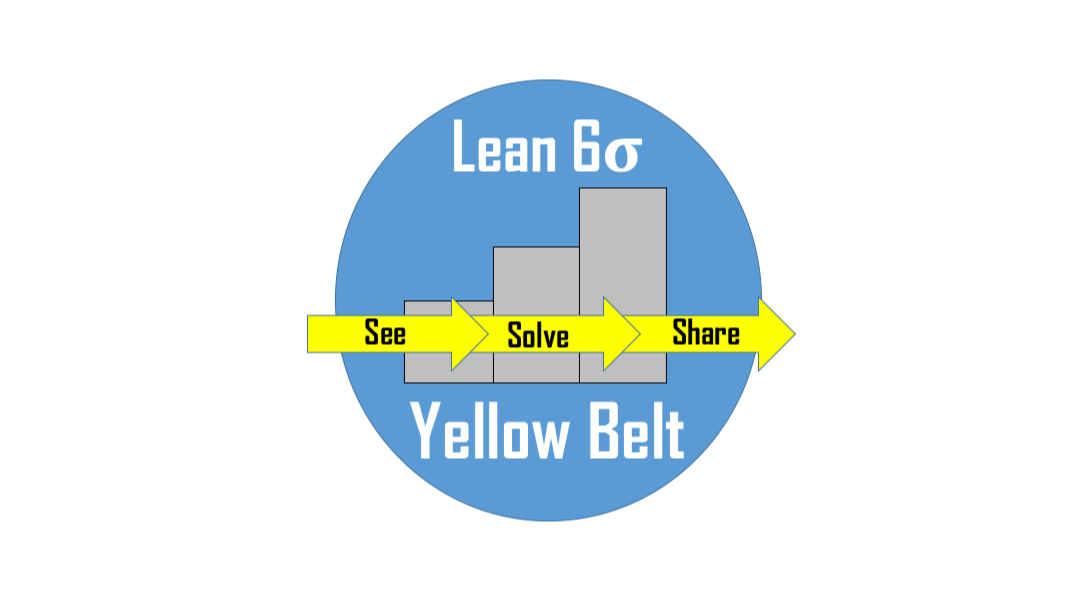 This program is available for an in-person participation on the Atlanta Campus or online as an 8-hour, 2-day program occurring 8 a.m. – 12 p.m. as follows:
Friday, October 9
Friday, October 16
The Lean Six Sigma Yellow Belt certificate is typically considered to be the "entry level" belt for individuals interested in understanding the Lean Six Sigma managerial approach and developing a process improvement toolkit. No prior training or knowledge of Lean Six Sigma or statistics is required to take this course.
Course Outline:
In this 8-hour program over 2 days, employees at all organizational levels can improve their productivity by employing basic elements of Lean Six Sigma (LSS) concepts and tools. Foundational training includes discussion of the DMAIC methodology, appropriate forms of data collection and measurement techniques, display of visual data (including developing scatter plots and linear models), lean analysis tools (including fishbone diagram, 5 Why's, 5 S's, Gemba walks and Poka-Yokes), brainstorming and option selection criteria, process improvement results assessment, documentation, and introduction to six sigma leadership and cultural approaches.
Who should consider taking this course?
The LSS Yellow Belt certification is useful for employees at all organizational levels. Entry-level employees who want the opportunity to make impactful contributions to quality improvement projects and advance their teamwork skills will find this credential highly valued in their organizations. And executives who are aiming to foster a culture of inclusion, efficiency, error reduction and continuous improvement would benefit from the introduction to the LSS managerial mindset, tools and techniques.
LSS certificate holders often become the "go-to" individuals in their departments to determine how to improve organizational inefficiencies and decrease defects. According to the American Society for Quality, individuals with any level of LSS certification earn an overage of $17K per year compared to those without any training.
What outcomes should you expect after completing this course?
LSS Yellow Belt Certificate holders will be able to effectively contribute to process improvement projects with the development of the following skills:
1. Foundational understanding of the DMAIC methodology and the financial, cultural and leadership impact LSS can have on an organization.
2. The aptitude to recognize what types of relevant data should be used to measure different processes.
3. The ability to collect qualitative and quantitative data and display this data using a variety of different visual tools for analysis, team and senior leadership presentations.
4. Employ over a dozen tools to analyze collected data and determine opportunities to create "experiments" to test for process improvements.
5. Assess an experiment's success and develop methods for controlling the updated process.